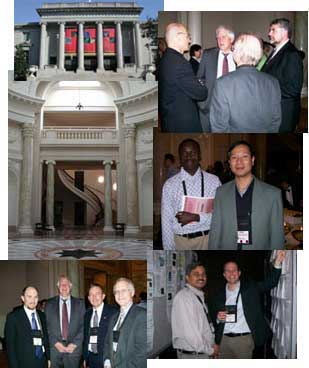 For the second year in a row, the annual SSAA Program Symposium was hosted by the Carnegie Institution of Washington at its historic administration building in downtown Washington, DC. The meeting was held from February 26-28 and drew participants from around the country. Individual grant recipients and center directors from the three divisions of the program (High Energy Density Physics, Low Energy Nuclear Science and Materials Properties Under Extreme Conditions) gave updates on center or group activities and progress. CDAC Director Russell Hemley provided an overview of the program in his invited talk.
At the student poster session, CDAC students, postdoctoral associates, collaborators, and partners presented 36 posters, including posters by 14 of the students currently supported by CDAC.
For a detailed program of the meeting, see http://www.orau.gov/2008SSAAS/index.htm.